Career Karma Alumni Spotlight: Mario Mitchell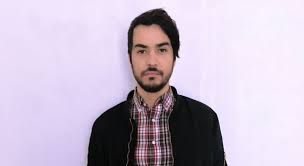 Matt Mascarenas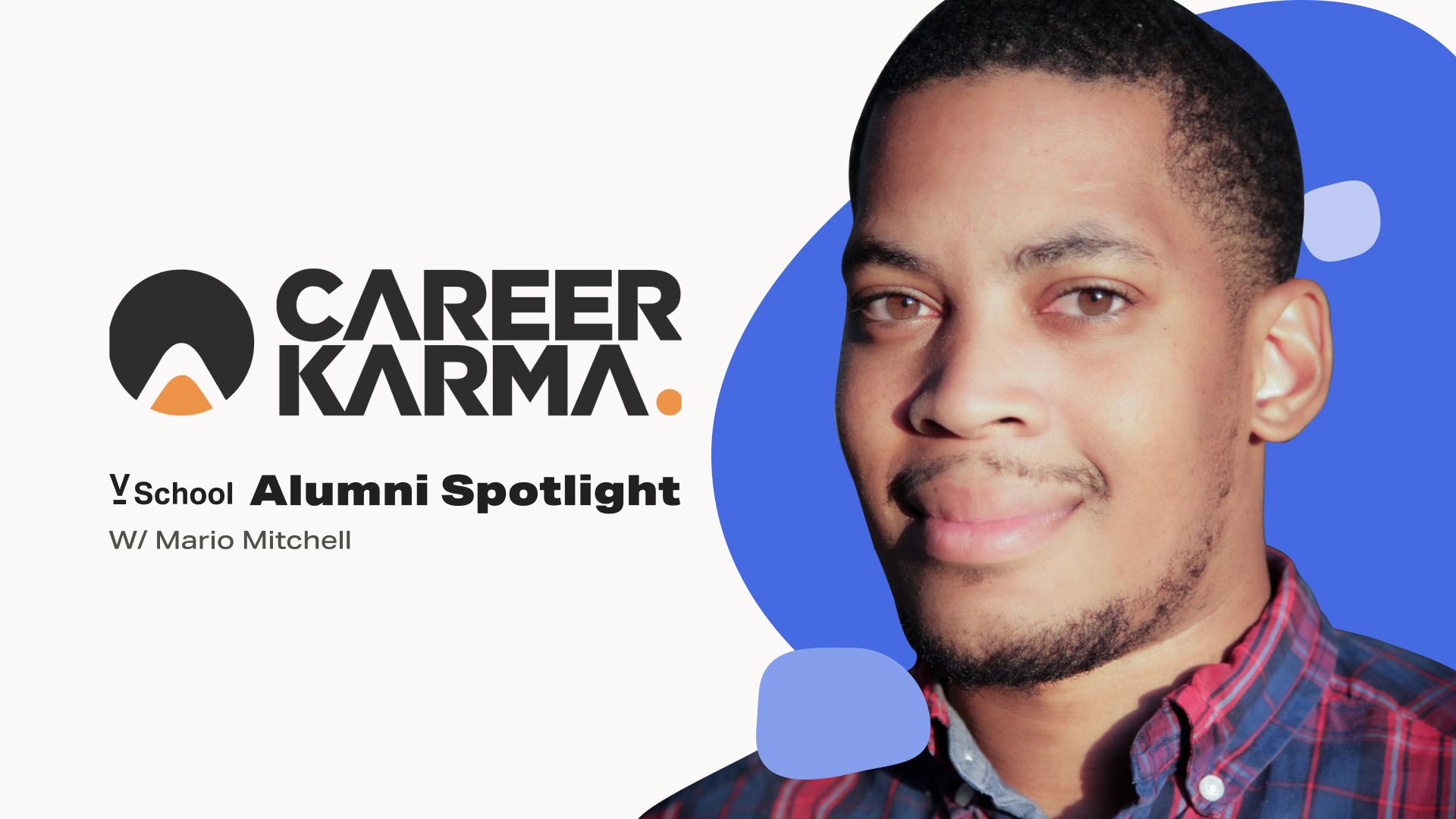 Mario Mitchell | Web Development Alumni & UX/UI Design Student
Mario Mitchell is an eight-year military veteran who first discovered V School when looking for an option to venture into tech. Due to his injuries from the military, he had a difficult time transitioning and tried his hands at an array of things before enrolling in this bootcamp.
"I was looking for a military-friendly option which during that time, there were not many. I actually was looking for ways to learn in person without breaking the bank because my wife and I were expecting twins.  V School at the time offered Room and Board within the tuition. So, I took the ISA option and made the leap of faith. It was worth it," he gushed.
Mr. Mitchell now runs a coding school in Las Vegas, yet the 29-year-old strives to stay on top of the tech game. That was why he found himself choosing V School again when it's time to learn a new skill: UX/UI Design.
"I use my knowledge from V School and the example set for how a coding school should be run, putting the students first. I was able to apply some skills that I saw from V School to the school I currently run.
"I would recommend V School for everyone. I love how everyone on the staff is there for you and your success. I'm now taking the UX/UI Design course and this would complement the [Web Development] program I did three years ago," he said.
Continue reading Career Karma's "How V School Helps Students: Opportunities and Scholarships" article!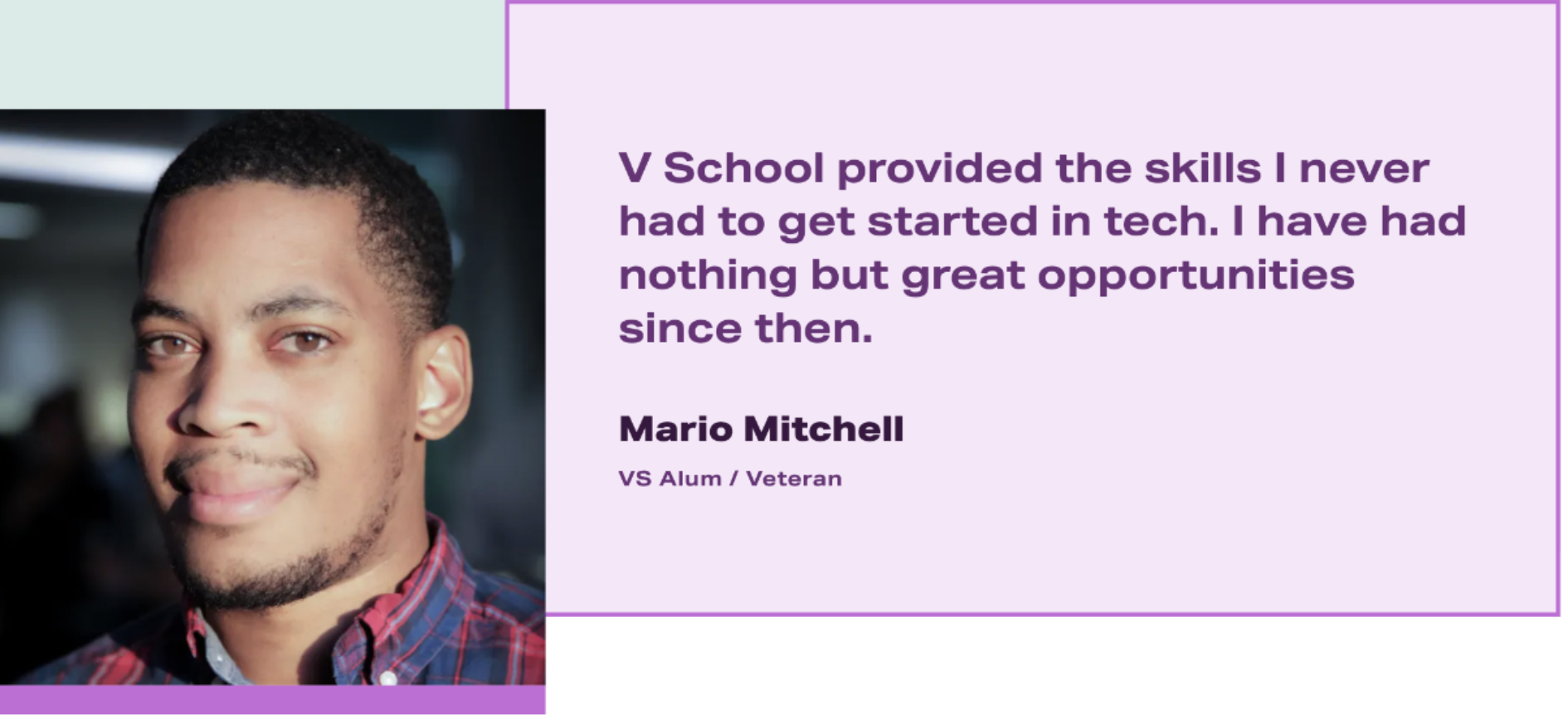 Are you ready to launch a career in tech with V School online? Learn about the opportunities available to you by scheduling a call with us here.
Apply for scholarships to V School here.