IG Live April Guest Speakers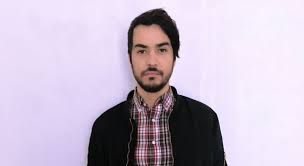 Matt Mascarenas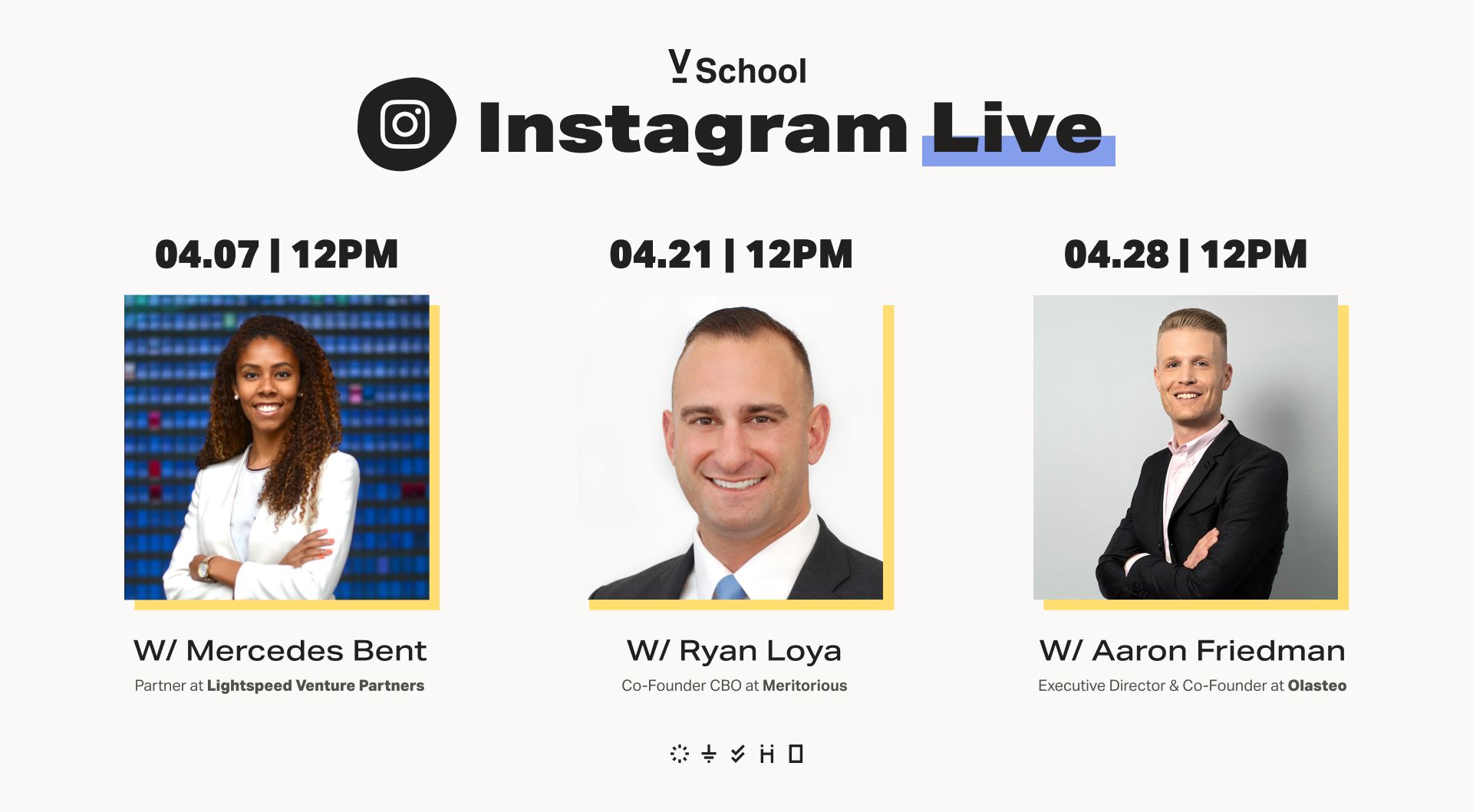 Follow us on Instagram and join the conversations every Wednesday at 12pm MST all throughout the month of March!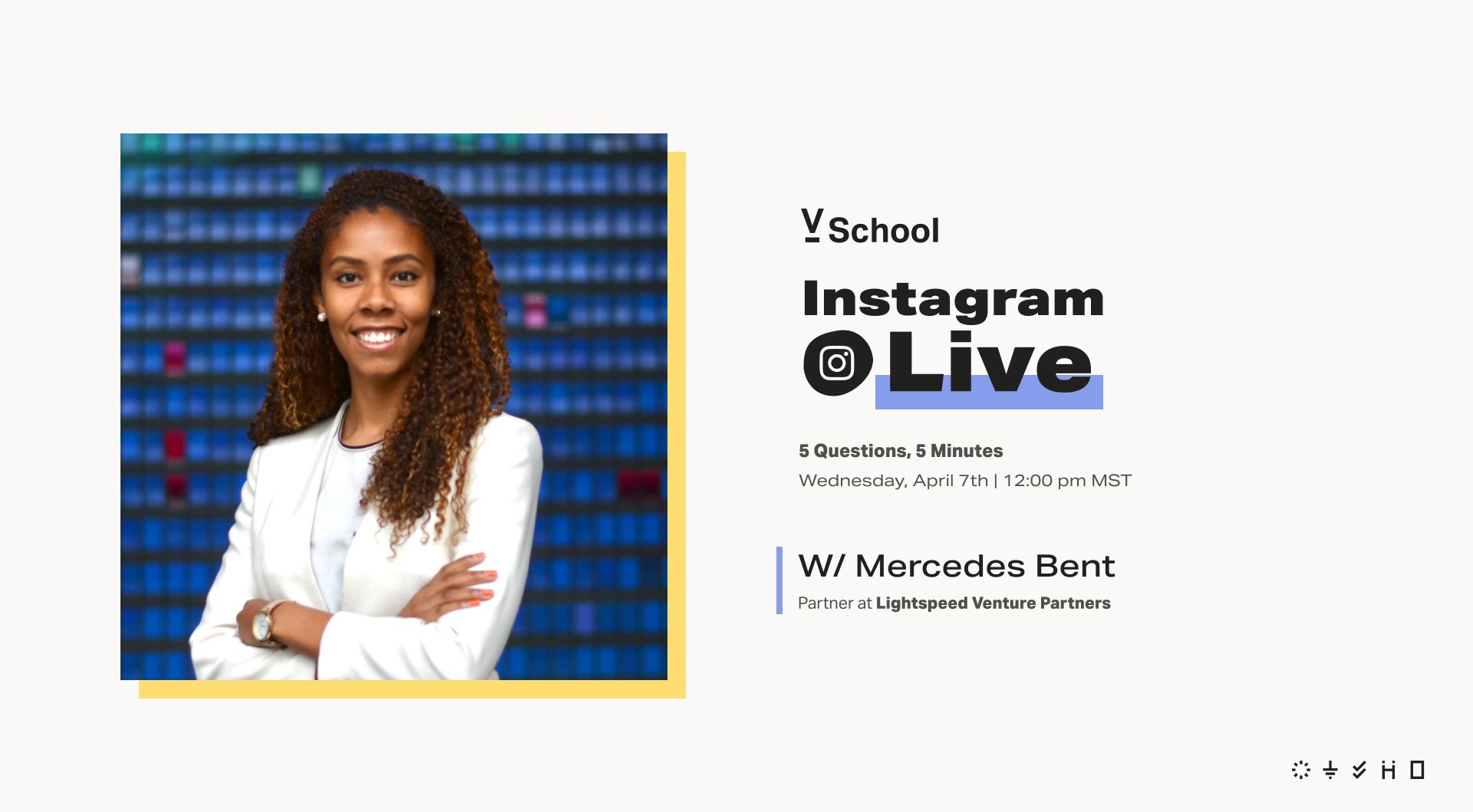 Mercedes Bent | Partner at Lightspeed Venture Partners
"As a former operator, my favorite part of working with founders is when it's time to roll up our sleeves and get the job done" Mercedes' path to VC is a true convergence of her life experiences — a childhood surrounded by inventors, studies at Harvard and Stanford, finance roles at the Federal Reserve and Goldman, and managing P&L at startups in VR and EdTech, and her long-term goal of empowering communities she cares about. She began her venture capital career at Owl Ventures before joining Lightspeed's consumer investing team in 2019. Born in North Carolina and raised in California, Mercedes' parents introduced her to web development at a young age and dinner table conversations were centered around the next invention by the family. So it's no surprise that Mercedes found herself working at startups in her early career as a Product Manager and later as a General Manager. She loved the feeling of seeing something she helped build make an impact in the world. During her startup career, she served in almost every functional role – she had roles spanning operations, customer service, talent and recruiting, product management, design, sales, marketing, strategy, and general management.
A few years ago, Mercedes bootstrapped a consulting VR business. By experiencing first-hand how much work goes into launching a business, she gained even more respect for founders. She also realized around the same time that she could actually be the agent of change she wanted to see in startup culture – specifically for underrepresented founders and ideas . "I didn't have to wait on the sidelines and keep hoping more women and Black and Hispanic founders got funded," said Mercedes. "I realized I could go and be part of the solution. As an African-American of Bermudian, Grenadian, and Colombian heritage with southern roots, seeing progress hits very close to home." She's also a champion of education. Not just as a sector for investment, but as a competitive edge for helping founders. "I want to help founders unearth how their learning approaches can help them address any business problem or personal goal – from getting up to speed on a new sector to fundraising to making the most of a social network," said Mercedes.
"The only constant in startups is change and adapting to this requires constant re-skilling – particularly at the founder level." A member of Lightspeed's consumer investing team, Mercedes is primarily focused on investing in edtech/future of work, mobility/cartech, and consumer products. She has a MBA and Masters in Education from Stanford University and an AB from Harvard University. Outside of work, she mentors founders as part of the Stanford Latino Internship Initiative, serves as a board member for the non-profit Birthright AFRICA, enjoys walks longer than 20 NYC blocks and off-roading in her Jeep. She also loves to deal playing cards very, very fast.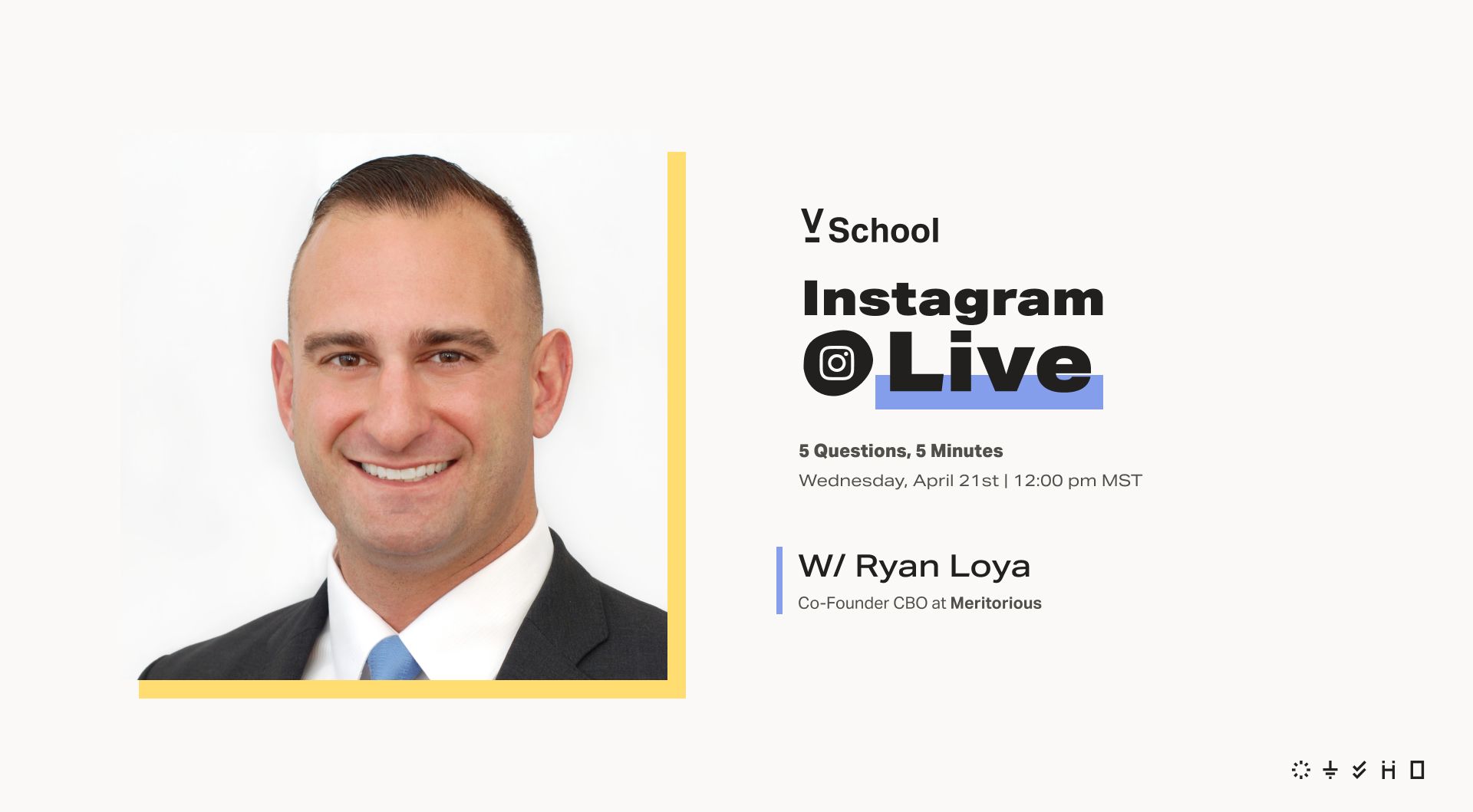 Ryan Loya | Co-Founder CBO at Meritorious
Ryan Loya served ten years in the Marine Corps, deploying four times, two of which were to Afghanistan. Upon transitioning to the civilian sector, Ryan lobbied to reform the Department of Defense (DoD) Transition Assistance Program (TAP) with his fiancé. Together, they wrote and introduced (April 18, 2018), the "Warrior Transition Assistance Reform Act of 2018," sponsored by Congressman Don Bacon (R-NE-02). Key mandates from the Act are now law in NDAA 2019, including the requirement that DoD TAP be completed 365 days prior to End of Active Service, and program impact be measured, consolidated and delivered to Congress annually (UniteOurTroops.com). While attending New York University, Ryan worked for a global advertising firm, FCB Health, and helped launch REBOOT, the first network-wide Veteran hiring initiative for Interpublic Group (IPG). In late 2018, Ryan started his entrepreneurial journey and has worked as a fractional CXO for multiple companies, as well as now Co-Founder and CBO of Meritorious (Meritorious.us), an exclusive network for veterans and military spouse leaders.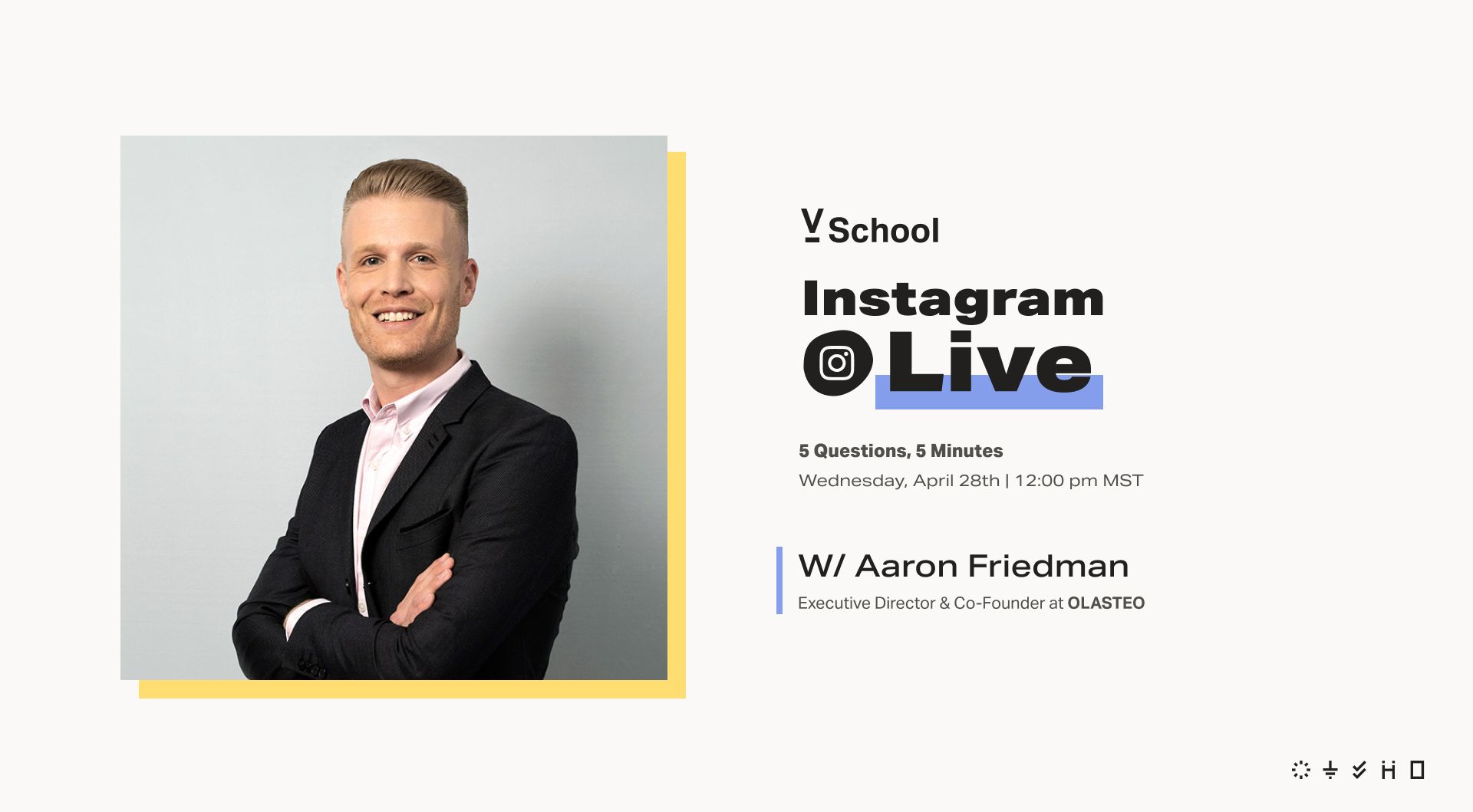 Aaron Friedman | Executive Director & Co-Founder at OLASTEO
A native New Yorker, Aaron has always been intensely service oriented and inspired by the words of the great James Baldwin - "The questions which one asks oneself begin, at last, to illuminate the world, and become one's key to the experience of others." He graduated from the University of Wisconsin-Madison, where he was fortunate enough to have the opportunity to study abroad in China and immerse himself in a community unlike that where he grew up or went to school. After working for over a decade in the healthcare IT space, Aaron currently works as a People Solutions Leader, cultivating winning organizational cultures. He co-founded OLASTEO with his wife, Ceci, in order to create experiences for underserved students that open their eyes to the larger world beyond their immediate community.