Principles of Problem Solving - Code Talk Advice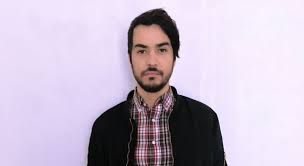 Matt Mascarenas

Web development Advice by Ben Turner
Code Talk #007 - Problem Solving recap
Software developers are problem solvers first, programmers second. Software is simply the tool we use to craft solutions. When faced with a daunting or unfamiliar problem, it is helpful to take a step back, survey the scene, and work from a basic set of principles.

Understand the problem. Be able to summarize it as succinctly as possible. Try explaining it to someone who doesn't have any background in what you're doing.


Determine potential edge cases. Ask, 'What are all the possible types of scenarios this solution is intended to handle?'


Pseudo code the solution. Get creative! Draw pictures, talk out loud, write it with a pencil, use comments in your editor, etc.


Break it down into a series of smaller problems and solve them in isolation.


Use debugger and other tools available to streamline the development process. Test often!


Take breaks! Your brain does a lot of subconscious work when you're not at your computer.


Test thoroughly. Ensure your solution covers its intended problem space.


Optimize solution. Check for readability, extensibility, testability, file size, and efficiency. Fewer lines does not guarantee quality code.


Determine if more abstraction is possible or necessary? If the problem space expands beyond it's current size, will your solution scale to handle it?