Prepare For Any Coding Bootcamp With Bootcamp Primer
Bootcamp Primer is a free interactive course specifically designed to prepare you for success in leading coding bootcamps, traditional higher education, or self-paced learning.
BOOTCAMP PRIMER IS FREE. ARE YOU READY TO GET STARTED?
More than just a video, this is an interactive course that includes:
•Interactive Scrimba content that allows you to work directly with your instructor's example code
•Vibrant Slack community for learners to share ideas and get help from others working on the same project
•Simple quizzes & assessments to help measure your progress throughout the course
Bootcamp Primer Will Prepare You With The Basics of Web Development
Lessons include an introduction to HTML, CSS, JavaScript, and the DOM, as well as other introductory topics like setting up your computer for web dev, using Visual Studio Code, how to debug your code, and using the Chrome Developer Tools.
The Bootcamp Primer interactive course will provide you with the basics of web development and prepare you to begin any coding bootcamp. Practice learning code with 41 interactive lessons spanning over 4.5 hours with 18 assignments for you to practice what you learn.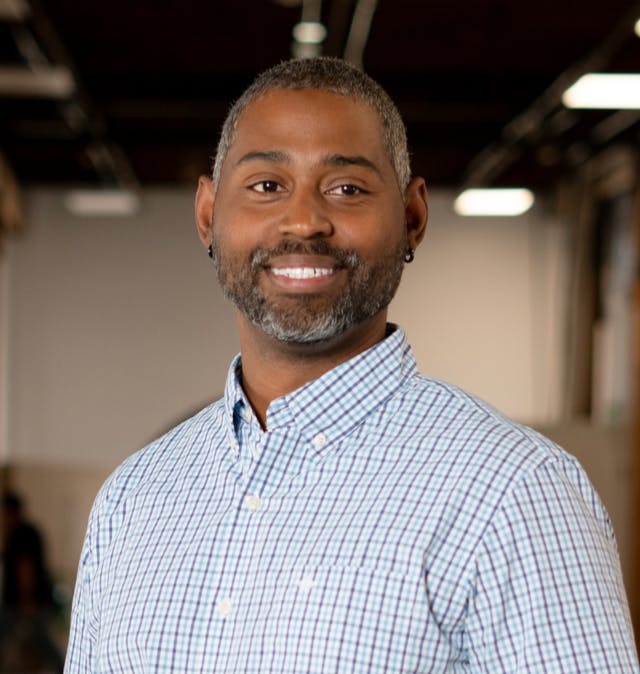 "Being here has been powerfully life changing. I've found 'my people' at V School."
Kevin Bowen
Never Learn Alone
We're always here to help. Contact us with any questions about a career in code or design.