Cybersecurity Program
Unlock your potential with V School's Cybersecurity Course, a comprehensive program that equips you with vital skills, experience, and industry-recognized certificates. Our cybersecurity experts deliver a blend of theoretical and hands-on learning, preparing you for a thriving career in the dynamic cybersecurity landscape. Join V School to become a formidable cybersecurity professional, safeguarding our digital world against relentless threats.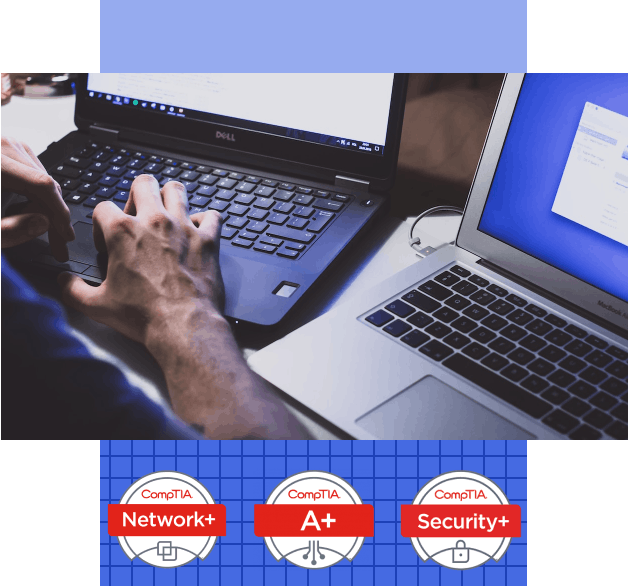 Student Outcomes
** Each students schedule will vary depending on their availability and time commitment.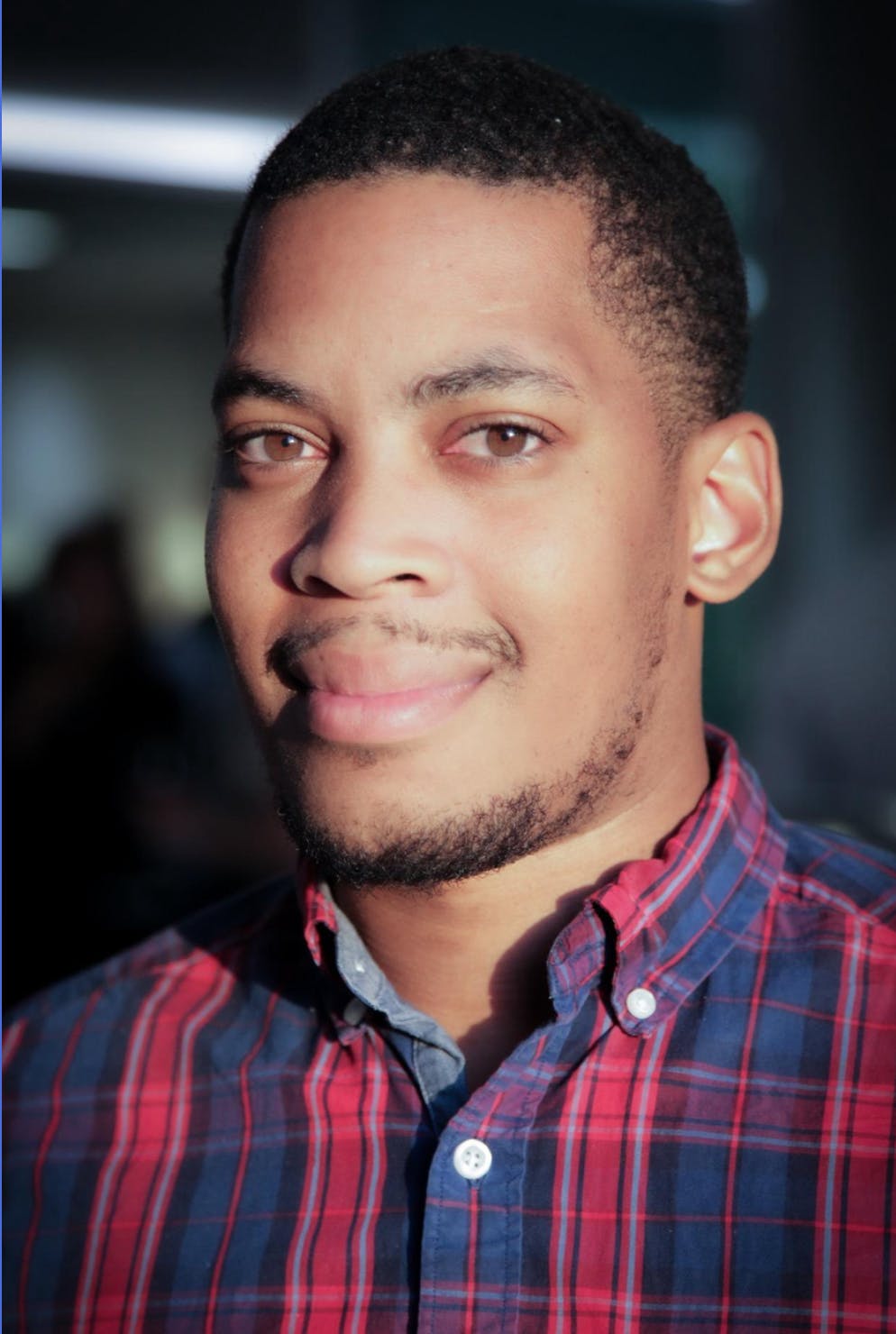 "V School provided the skills I never had to get started in tech. I have had nothing but great opportunities since then. I now have skills that I use to provide for my family. I know now that I can find a job in this high demand field anywhere I go."
Mario Mitchell
Veteran Alumni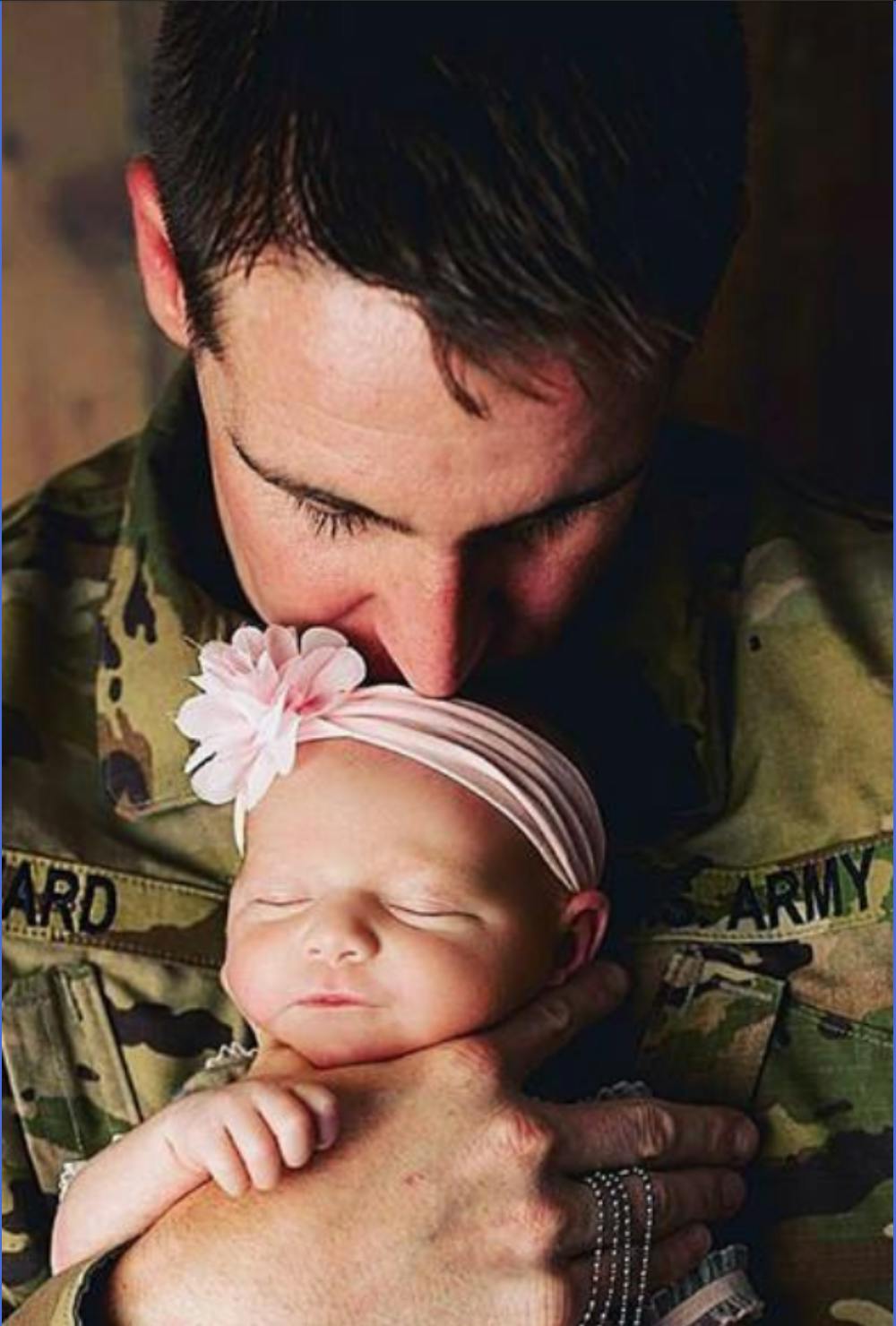 "V School is not just a bootcamp, it's a culture. It's a movement. V School provided a positive, remote learning environment that was filled with like-minded people trying to get it together and figure it out."
V School Cyber Security Program
MASTERY-BASED LEARNING MODEL
Our program allows students to progress at their own pace, ensuring they have a profound understanding of cybersecurity concepts and are well-equipped to tackle real-world challenges.
UP-TO-DATE CURRICULUM
We continually update our curriculum to keep pace with the rapidly evolving cybersecurity landscape, preparing students to face new threats and challenges.
MULTIPLE CERTIFICATIONS
Our program covers a range of globally-recognized certifications, such as A+, Network+, and Security+, providing students with a comprehensive cybersecurity education and opening the door to a multitude of career opportunities.
CAREER SUPPORT AND JOB PLACEMENT ASSISTANCE
With lifetime career and curriculum support, job placement assistance, and networking opportunities, we prepare students to enter the workforce and secure rewarding careers in cybersecurity.
COMPTIA INTEGRATION
Our partnership with CompTIA, a leading provider of cybersecurity certifications and training resources, grants students access to an extensive array of resources and offers instructors valuable insights into student progress and performance.
CAREER FOCUS
Our program is designed with a strong emphasis on career outcomes, striving to help students secure a position in the cybersecurity field upon graduation. This focus highlights our dedication to our students' success and prepares them for navigating the competitive job market.
Cybersecurity At V School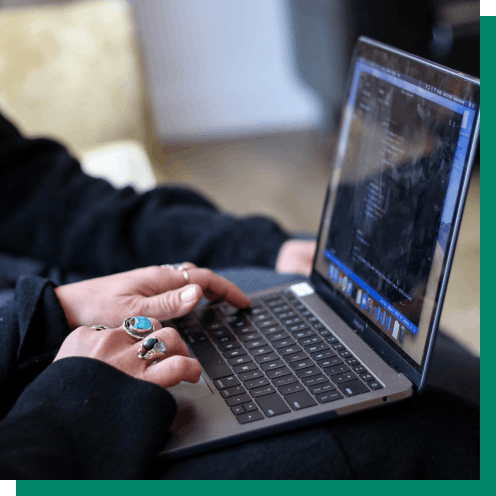 Handcrafted To Meet The Needs of The Industry
Our Cybersecurity program has been handcrafted to provide you real-world experience. We've worked with leaders across the globe to ensure that our curriculum is up-to-date and in line with the current and future needs of the industry. With mastery-based learning, you will become job-ready and succeed through the program by proving your skills and ability to apply them in a real-world setting.
CYBERSECURTY LANDSCAPE
The History of Technology
Basics of hardware, Software and OS
Networking Basics and the OSI Model
Intro to the Cybersecurity Landscape
Cybersecurity career paths
COMPTIA A+ CORE 1
SaaS Applications for Remote work
Remote Troubleshooting
Changing Core Technologies
Understanding Multiple OS
The Changing Nature of Cybersecurity
NETWORK ADMINISTRATION
Network Configuration - LAN, WLAN
Segmentations, VLAN and Subnetting
Network Mapping Tools
Troubleshooting & Monitoring Networks
Network Devices - Switches, Routers
Telecommunication
COMPTIA NET+
Networking Fundamentals
Networking Implementations
Network Operations
Network Security
Network Troubleshooting
CYBERSECURITY BASICS
NIST Framework
Malware Types
Social Engineering
Vulnerabilities, Risks and Exploits
Detection and Analysis of Cyber-Attacks
Forensics
COMPTIA SEC+
Assessing Enterprise Security
Monitor & Secure Hybrid Environments
Operate with Legal Awareness
Identify, Analyze, and Respond to Security
Events and Incidents

DOWNLOAD FILE
Download Course Syllabus
How The Course Works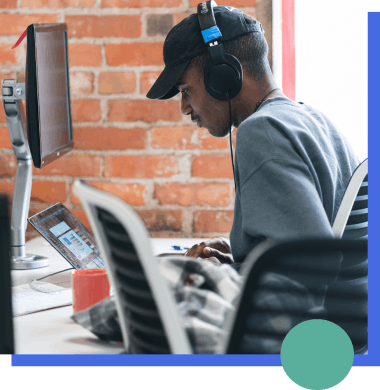 Time Is Taken Out Of The Learning Equation
Our program is mastery-based, meaning that you move forward through curriculum once you have mastered each lesson, regardless of how long it takes. You will pass each module with an assessment with your instructor to progress through the program.
Mastery Based Learning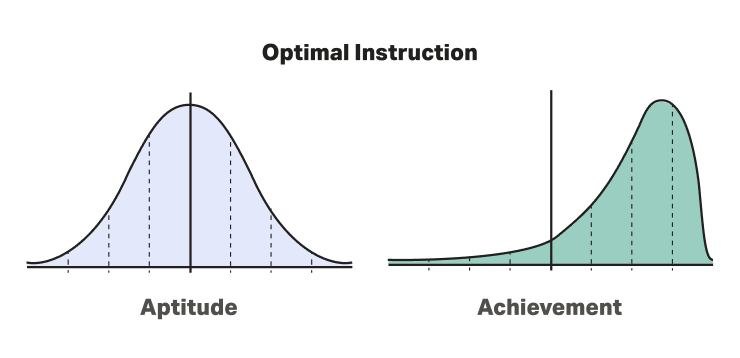 You graduate by landing a job, not just complete the program. Curriculum is designed by industry leaders and tailored to your life schedule and prior experience to get you job-ready as soon as possible.
Time Based Learning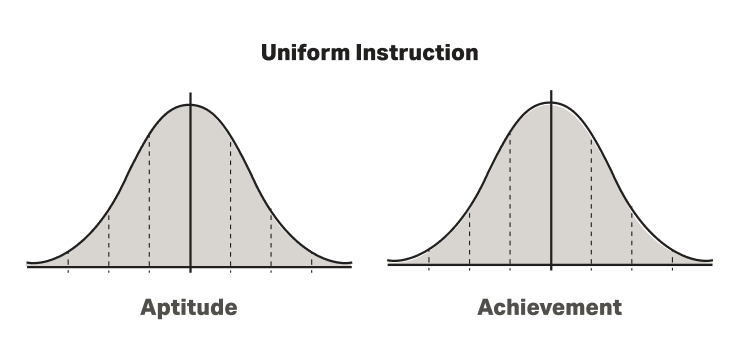 This is the slowest and most expensive way into the UX/UI field. The industry standards and needs will change multiple times within the four years it takes to earn a degree.
V School's Responsive Model
Mastery Based Learning
Customizable Schedule & Pace
Industry Mentorship & Training
Real World Experience
End Result = Job In Industry
VS
Traditional Education Model
Time Based Learning
Fixed Schedule & Pace
Not A Priority
Classroom Experience
End Result = Certificate and Grade
Customize Your Course Schedule
It's not always realistic to drop everything to go back to school and we understand that. We also don't think that a busy schedule should delay you from the career you want.

We will work with you to customize your class schedule so you move at a pace that is beneficial and realistic to your current situation.
Learning That Fits With Your Schedule
Students will work directly with their student success mentor to set realistic goals based on their life schedule and the time that they have available to work on curriculum.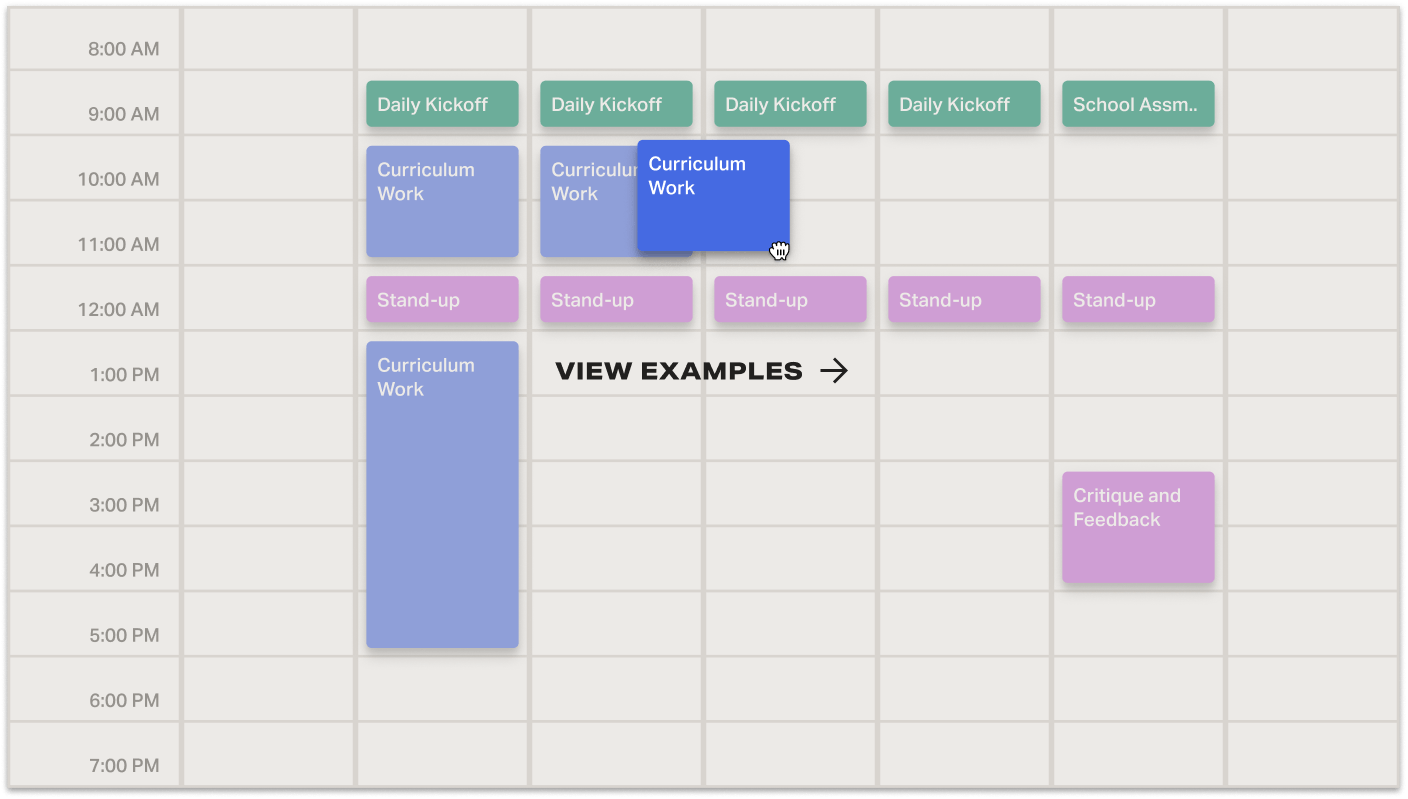 ** Each student's schedule will vary depending on their availability and time commitment.
Interact Daily With Instructors And Industry Professionals
We will be here to support you in every step of your entire career whether you need help building a resume, advice, and preparation for interviews, or networking and getting in touch with the right people.
Cybersecurity Instructors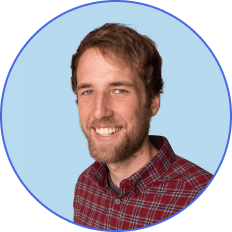 Eric Jones
Cybersecurity Instructor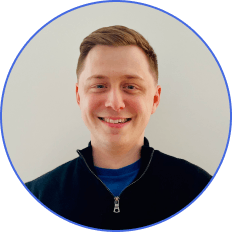 Tyler Kitchens
Cybersecurity Instructor
Student Success Experts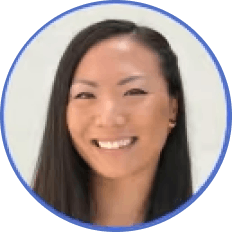 Laney Kawaguchi
Director of Outcomes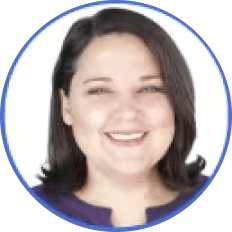 Tirzah Solomon
Student Success Manager
Investing In Your Success
There are several payment options available to you. Schedule a time to talk and we can find the best financial path for you.
Upfront Payment
Income Share Agreement
Student Loans
G. I. Bill® Approved
Ready to make the leap?
Next Session:
Dec 5th, 2023
100% Online | PAY LATER
How To Apply
Step 1
Express Interest
Fill us in on your prior education, experience level, and career goals so we can customize curriculum and roadmap to get you job-ready in the tech industry.
Step 2
Submit Application
Tell us about your background, prior experience, and goals with joining V School to ensure that we are a good fit for each other.
Step 3
Start Program
Tell us about your background, prior experience, and goals with joining V School to ensure that we are a good fit for each other.
Not sure if Cybersecurity is for you?
Frequently Asked Questions
What are the requirements to join the program?
Our application process includes an aptitude test and evaluation with our cybersecurity team. Once you're accepted into V School, you'll complete pre-course work to prepare you for the rest of the program.
How long is the program?
V School is a mastery-based program that students can complete at a flexible pace. This allows students who can devote full-time effort to move quickly through the program, while allowing those with other commitments to progress at a part-time pace. Typically, it takes students between 16 and 32 weeks to master the curriculum, depending on previous technical experience and time commitment. Once students complete the curriculum, they receive hands-on support in landing their first job. 
What will I learn?
Where some curricula will jump immediately into frameworks like React, we've made it a point to focus on building a solid foundation of the universal basics of web development (HTML, CSS, and pure JavaScript) and problem solving first. Then, you'll dive in to one of the top JavaScript frameworks out today - React. React is one of the most hirable skills to date, and although frameworks are changing all the time, React's backing by tech giant Facebook makes it a sure bet for the foreseeable future. Finally, you'll round out your education with an introduction to back end programming - building servers and APIs, saving data to databases, and user authentication.
What kind of job can I get when I finish the program?
V School alumni have created careers working as developers and engineers with industry leaders like Adobe, Google, Podium, MX, Workfront, and more. Although you'll be learning web development at V School, our alumni have gotten jobs as QA engineers, mobile developers, dev ops engineers, and other development-related fields. V School's focus on building a strong foundation and problem solving skills gives our alumni an open world of possibilities when the time for job hunting comes.